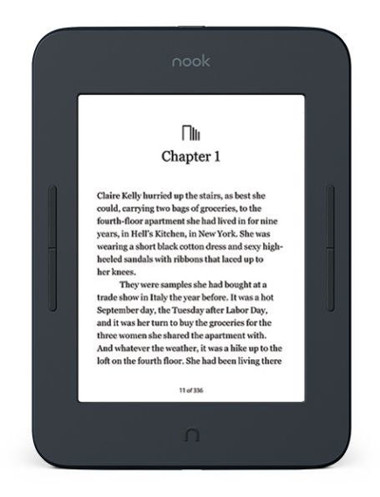 Add this to the long list of questionable decisions that Barnes and Noble has made in regards to the Nook.
Today B&N finally decided to put the Nook Glowlight 3 on sale for the first time this year. It's marked down to $99—that's $20 off the regular price.
With a gift-buying holiday like Mother's Day coming up this Sunday, discounting the Nook makes sense, but in typical B&N fashion they waited too long to put it on sale.
Even if you pay extra for expedited shipping, which totally defeats the purpose of getting it on sale, the Nook won't arrive until next Monday, the day after Mother's Day.
That means you have to go to a Barnes and Noble retail store if you want to pick up a Glowlight 3 on sale in time to give it as a gift.
It wouldn't be surprising if B&N did this on purpose since they always seem so desperate to get customers into their stores, but it's not a very good business strategy, especially when refurbished Nooks are selling for $79 right now.
Amazon on the other hand has had their Kindle and Fire devices on sale since Sunday, with plenty of time to get them before the holiday.
Once again B&N is two steps behind the times…