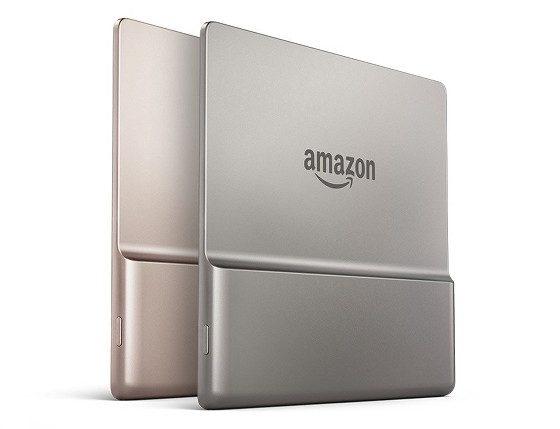 It seems that people either love or hate the unique design of Amazon's Kindle Oasis.
Both generations have the same kind of back where one side is thicker than the other, and the front has an offset look with a larger area for the page buttons on one side of the screen.
I've heard some people say they hate the unsymmetrical design of the Kindle Oasis so much that they won't even consider it as an option.
But other people really like the ergonomic design that's intended to center the weight of the device in your hand like the spine of a paper book.
The thin side of the Kindle Oasis is only 3.4 mm thick, and the side you hold onto is 8.3 mm thick. Where they come together there's a rounded edge to grip with your fingers.
The Kindle Oasis is meant to be used with the cover off to minimize weight; leaving the cover on basically defeats the purpose of the design.
I wasn't sure about it at first but now I really like how the Kindle Oasis 2 feels in-hand. To me it is more comfortable to hold than a device like the Kobo Aura One. Maybe it's just because I'm a sucker for page buttons, but the Kindle Oasis does seem easier to hold for long reading sessions.
What do you think? Do you like the design? What if Amazon brought a similar style to their other models down the line?