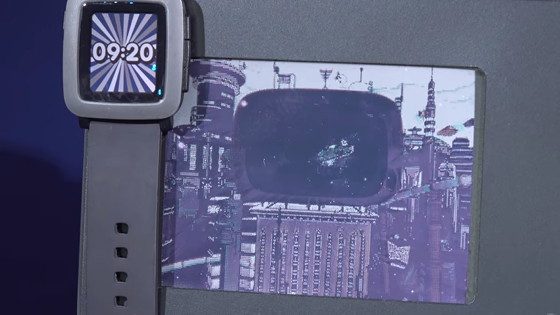 ClearInk is a low-power color display technology with hopes of becoming an alternative to E Ink and LCD displays.
Unfortunately ClearInk still looks like it's a long ways off yet, if it ever makes it to the market at all. A number of similar low-power color displays have come along in the past 10 years but none of them ever amount to anything.
At this point it looks like ClearInk is in danger of suffering the same fate.
There's a new YouTube video showing a couple of ClearInk's prototypes at the Display Week conference in L.A.
Their prototypes don't exactly inspire much confidence. The 6-inch color display looks dull and faded and the video playback quality is terrible.
Toward the beginning of the video he says you'd be surprised by how much power a TV uses, but I disagree. I'm surprised by how little electricity TVs use, especially LED TVs that only cost a few bucks in electricity per month even when using them for 6 hours a day.
The main target market that they always bring up is electronic schoolbooks. But is there even a large demand for outdoor readable displays in schools? How often are classes conducted outdoors? How often do kids read textbooks outside in bright light? Tablets are so cheap these days that it's hard to see a product like ClearInk suddenly taking over the market, especially when the color quality of their displays isn't close to LCD.
At this point I'm very skeptical that we'll ever see ClearInk displays in any commercial products. The company has been around since 2012 and this is as far as they've gotten in all that time. Last year they said they've have products out by now, but that didn't happen and their prototypes still don't look any better than what they showed last year or the year before.
ClearInk Displays Demo