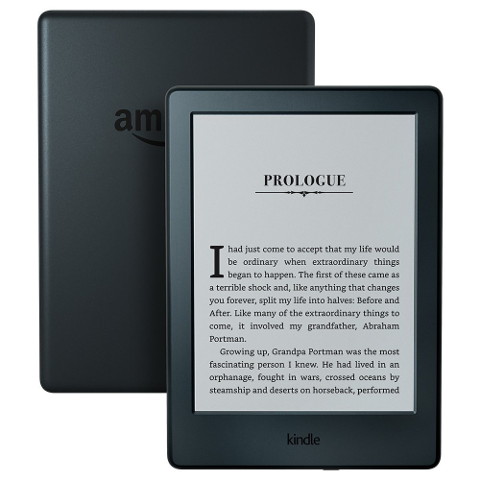 There's something going on at Amazon. Signs are pointing to a new Kindle (or two) getting released soon.
Last week there was a notice on the Kindle Paperwhite's product page saying a newer model was available, but it led to an older page and then the reference was removed after a couple of hours.
And now today it looks like Amazon is getting ready to kick the entry-level Kindle out of the Kindle family.
The $79 Kindle has suddenly been removed from all the Kindle comparison tables at Amazon, and it no longer appears in the Kindle family banner at the top of Kindle pages.
On the main Kindle landing page it's no longer included in the Kindle ereader family list, except as the Kindle for Kids bundle, and it's gone from the comparison table there too.
The entry-level Kindle is still in stock and shipping, but as of now Amazon isn't advertising it alongside the other Kindle models. There's really no reason to do that unless they're planning to get rid of it soon.
The entry-level Kindle is actually newer than the current Kindle Paperwhite and Kindle Voyage so replacing it and not them would be a strange move, to say the least.
But of all the models it could be argued the entry-level Kindle is the one in most need of being replaced because of its severely outdated low-resolution E Ink Pearl screen. All other models moved onto using higher-resolution Carta screens years ago.
So is a new Kindle about to drop? Or is someone at Amazon just messing with us again?
Update: A day later and the Kindle has returned to the comparison tables, the top banner, and the Kindle family list so I guess they were just messing with our heads again. It's weird how they would go through the trouble of editing multiple web pages to remove all references to it and then a day later putting everything back exactly how it was. None of it adds up…