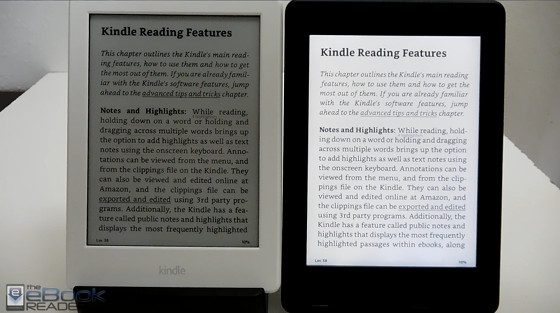 The $79 entry-level Kindle is way past due for a hardware upgrade. The main problem is the low-resolution, outdated screen.
The screen was already outdated when the current Kindle was released back in 2016, and at this point the fact that it's still using 8 year old screen technology is beyond comprehension.
The entry-level Kindle is the only 6-inch ebook reader on the current market to use an older E Ink Pearl screen.
Most other ereaders were updated to E Ink Carta screens with better contrast 4 years ago, with the exception of 9.7-inch devices like the Onyx N96 that were updated this past year.
The last Nook released with a Pearl screen was back in 2013, and even then it had a higher resolution 212 ppi screen. B&N hasn't released a Nook with the same screen as the current Kindle since 2012, and even it added a frontlight.
Why is Amazon still using the old 167 ppi Pearl screens?
I hear people complaining all the time about how dark and fuzzy the screen looks.
That was the number one complaint I had back when I reviewed the $79 Kindle in 2016.
Some might argue that it's just a $79 Kindle and they had to cut corners to get the price so low.
The $79 InkBook Classic 2 disproves that theory. It's actually $20 less when you consider the fact the $79 Kindle has ads that cost an extra $20 to remove. Not only that but the InkBook Classic adds an upgraded E Ink Carta screen, page buttons, and a microSD card slot.
Amazon is by far the largest source for dedicated ebook readers and yet they continue to offer a Kindle with a screen that's inferior to every other ereader on the market. It makes no sense.