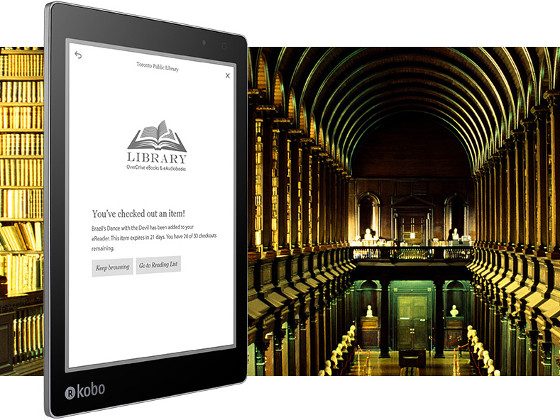 One of the best features with the Kobo Aura One is the fact that it has OverDrive integration built-in to download library books directly from public libraries for free without having to use another device.
Currently it's the only Kobo ereader that offers that feature; all the rest require using a computer and Adobe Digital Editions to transfer library ebooks, which is kind of a hassle to deal with quite frankly.
The company that owns Kobo also owns OverDrive so the fact that they still require people to use a 3rd party ebook software from Adobe to read library books is preposterous.
The process is a lot more convenient on the Aura One, but for a long time now, probably around the past 8-10 months, OverDrive has stopped working on my Kobo Aura One.
Is this a widespread issue or just an isolated problem?
Are you able to download library books through OverDrive on your Kobo Aura One?
It used to be a great feature when it worked. I primarily read library books so without that option my Aura One seldom gets used anymore.
It always had a problem where sometimes it would refuse to download a certain library book, but now it's gotten to the point where it won't download any library books. Every single time I try to borrow a book from the Aura One it crashes and then reboots.
I've tried all the usual fixes. I tried logging out of my library account and logging back in. I've tried resetting the device. Nothing changes. Somewhere along the line the OverDrive integration on my Aura One just simply stopped working. Has anyone else experienced this issue?
Update: OverDrive is working on my Aura One again! I decided to try logging out and signing back in to my library account once again and this time it worked. I had tried that a few times before and it didn't fix the problem but that was with older software so maybe being on the latest software version helped.