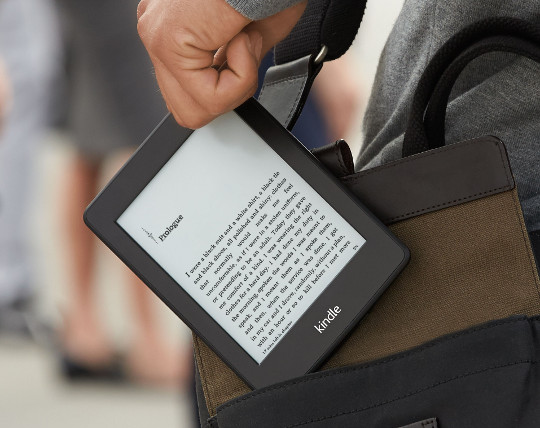 I thought it would be interesting to list the top 8 Kindles of all time with the highest ratings in terms of average customer reviews.
I decided to keep things simple and on a relatively even playing field by just using one source: Amazon.com. It's not an average of all the reviews from Amazon's various international websites—that would make things far too difficult.
Some people think that many Amazon reviews are fake and unreliable. And that may be so. But I thought it would be interesting to see the results nonetheless.
Don't take this too seriously. Yes, the entire concept of reviews is probably flawed. It's just a list of the top 8 highest rated Kindles in order of average customer reviews at Amazon.
Why 8, you ask? Well, there were three tied with 4.1 stars after that.
One thing I find interesting about this list is the basic Kindles used to have a much higher average rating before Amazon added a touchscreen to the entry-level model. The current entry-level Kindle only has a 3.8 star rating. It's basically the same as the Paperwhite, minus the light and high-res screen, and the Paperwhite is the most popular Kindle ever. It's pretty clear the entry-level Kindle needs tweaking.
See the Kindle Comparison Table for a look at all the different Kindle models that have been released in the past 10 years.
Best Kindles List
Kindle Paperwhite 3 – 4.5 stars – 61,225 reviews
Kindle Paperwhite 2 – 4.5 stars – 45,619 reviews
Kindle Keyboard (aka Kindle 3) – 4.3 stars – 43,282 reviews
Kindle Paperwhite 1 – 4.3 stars – 22,118 reviews
Kindle 5 (aka basic Kindle 2012) – 4.3 stars – 14,109 reviews
Kindle 2 – 4.2 stars – 18,221 reviews
Kindle Voyage – 4.2 stars – 13,677 reviews
Kindle 4 (aka basic Kindle 2011) – 4.2 stars – 9,232 reviews