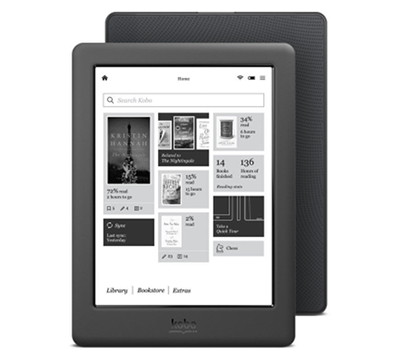 For a long time lots of people (myself included) were calling for more ebook readers with larger screens to counter the multitude of ebook readers with the same 6-inch screens.
Over the past year and a half there have been several new ereaders released with 10-inch and 13-inch screens, some with 7.8-inch screens, and even Amazon finally released a new Kindle with a 7-inch screen.
But with the rise of larger ereaders things have really tapered off in the 6-inch ebook reader market.
In the past year there's only been a couple of new 6-inch ebook readers released, the Nook GlowLight 3 and the Kobo Clara HD.
Even going back two years there hasn't been much action on the 6-inch ebook reader front. There have been a few new devices from Boyue but not much else. It's been awhile since Onyx released a new 6-inch model and it seems like they put out something new every 6 months.
Amazon has really grown lax with the popularity of the Kindle Paperwhite, which has had the exact same design since 2012. It was fine 6 years ago but now it's one of the bulkiest and heaviest 6-inch ebook readers on the market.
It's been two years since Amazon released a new 6-inch Kindle, and that was the current basic model, which is almost exactly the same as the previous basic model. The last innovative new 6-inch Kindle that Amazon released was the 1st gen Kindle Oasis, and it was already discontinued last year. Yet they're still selling the Kindle Voyage that was released in 2014.
If 6-inch ebook readers are the most popular size, then why are there so few new models getting released lately?