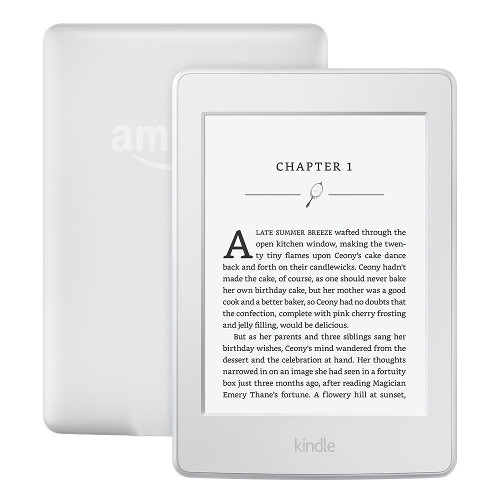 While working on the Kobo Clara HD and Kindle Paperwhite comparison review yesterday, it became plainly clear to me that it's time for Amazon to move on from the Kindle Paperwhite.
At this point the idea of a Kindle Paperwhite 4 makes little sense when you stop to think about it. Amazon (and consumers) would be much better off with a lower-priced Kindle Voyage 2 than a Paperwhite 4, or a new model altogether.
The problem with a Kindle Paperwhite 4 is the fact that it would still have to be enough like the current Paperwhite to bear that same name.
The thing that makes all three generations of the Kindle Paperwhite the "Paperwhite" model is the simple fact that they all share the exact same design.
Amazon also calls the screen on the new 7-inch Kindle Oasis a "Paperwhite" display. They could've called the Oasis the Paperwhite Plus or something similar if they wanted to stick with that moniker, but they didn't. Instead they used the Oasis design with a "Paperwhite" display. So by that logic, a Paperwhite 4 would need to share the same design as the other Paperwhites. Using the same name with a different design is just going to make things needlessly confusing (there's already enough confusion with all the entry-level models that have been called "Kindles" over the years).
The 1st Kindle Paperwhite was released back in October 2012. It was Amazon's very first frontlit Kindle, and it looks exactly like the current Kindle Paperwhite.
After six years of the same Paperwhite design, it's time to move onto something else. The Kindle Paperwhite needs a refresh, not just a couple of tweaks under the hood with the same outer design like previous updates. It's one of the largest and heaviest 6-inch ebook readers around nowadays—it's much larger than the the Kobo Clara HD, and the Clara HD is the 5th different design from Kobo for a 6-inch frontlit ereader since the Paperwhite was first released. After all this time Amazon is still plodding along with their very first frontlit model. It's kind of funny when you think about it. Who but Amazon could go six years without updating the design of one of their leading products and still remain at the top of the market the whole time.