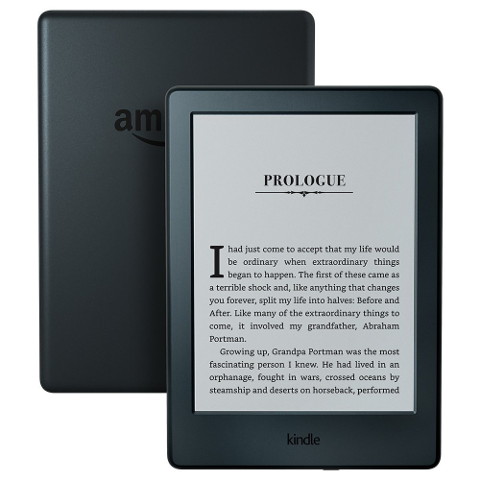 Back in 2010 you could buy a Kindle 3 from Amazon, also known as the Kindle Keyboard, with 4GB of storage space and a new upgraded E Ink Pearl display with a resolution of 800 x 600.
Fast forward to 2018 and you can buy an entry-level Kindle with 4GB of storage space and an old outdated E Ink Pearl screen with a resolution of 800 x 600.
It's crazy to think the "new" Kindle still uses the exact same screen as the Kindle 3 that was released over 8 years ago now.
I've ranted about the basic Kindle using older screen technology before; it's the only ereader on the market that still comes with an E Ink Pearl screen.
E Ink released Carta screens with 50% better contrast back in 2013, and yet Amazon continues to use Pearl screens on the Kindle, despite the fact that other companies phased out Pearl displays half a decade ago.
There's also the fact that the Kindle 3 had a basic audioplayer to play MP3s and audiobooks. Plus it supported text-to-speech and had a headphone jack and speakers, not to mention page buttons and web browsing over 3G.
The current Kindle can play Audible audiobooks but it can't play MP3s and it doesn't have regular text-to-speech, just a convoluted accessibility feature that's awkward to use and requires using Bluetooth speakers or headphones. It has no headphone jack or speakers of its own, and no page buttons, but it does add a touchscreen and a faster processor.
The Kindle software has come a long way in the past eight years, but it's amazing just how little has been upgraded over the years in terms of hardware, especially when it comes to the entry-level model.
Could this be the year the basic Kindle finally gets an upgraded screen?