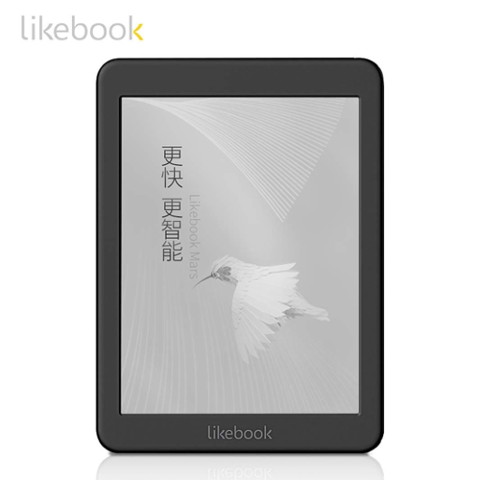 This past week the new Boyue Likebook Mars showed up on YouTube in series of videos. It marks its claim as the very first E Ink ebook reader to come with an octa-core processor, and it's also the first Boyue ereader to run Android 6.0 (their older models run Android 4.2.2).
The new Likebook Mars has already turned up for sale at Amazon for $239. However, it's only available from a 3rd party seller with just 1 rating.
I went ahead and ordered one to review so we'll see how things turn out.
It's only $10 more than the Kobo Aura One with the same screen, and the Likebook Mars adds an octa-core processor, a memory card slot, double the storage space with 16GB, and 4x the RAM with 2GB.
The Likebook Mars isn't waterproof like the Kobo Aura One and it doesn't have a flush glass screen, but it does have a frontlight with adjustable color temperature like the Aura One (it was the first ereader to offer that feature).
I'm more interested in the 7.8-inch 300 ppi E Ink screen and Android 6.0 software than the octa-core processor, but it will be interesting to see how the performance compares to the Onyx Boox Note with a quad-core processor and Android 6.0.
Check back soon for a full review!