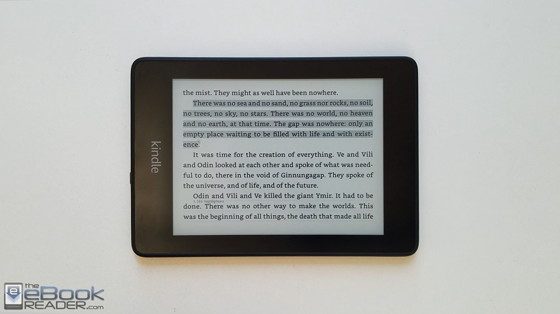 I uploaded a video review of the new Kindle Paperwhite today since there wasn't much of a learning curve with the software being mostly the same as the updated software that was released for the other Kindle models last month.
The Kindle Paperwhite 4 has a new waterproof design with a flush glass screen, and they doubled the storage space and added Bluetooth to listen to Audible audiobooks, but the E Ink screen and software features are mostly the same as before.
If you missed it here's the link to the Kindle Paperwhite comparison review from yesterday comparing the new model with the Paperwhite 3.
I'll also post some more comparison reviews between the other Kindle models as well as the Kobo Clara HD.
Then I'll do a dedicated PDF review since people are always asking about PDFs, but nothing has really changed with Kindle's PDF software in a long time.
I'll have the full written review for the Kindle Paperwhite 4 with a list of pros and cons posted by the end of next week after I've gotten a chance to use it some more.
If you have any review suggestions that you'd like to see feel free to mention it in the comments.
Kindle Paperwhite 4 Video Review