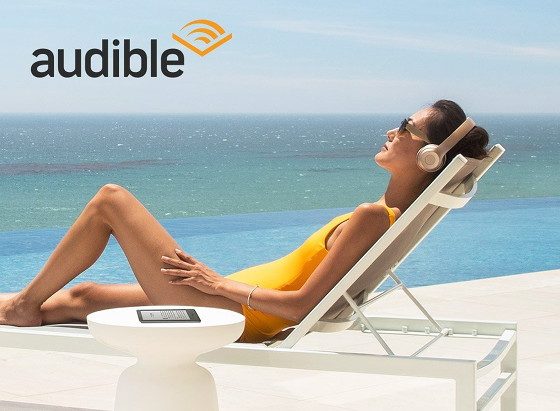 One question that frequently comes up now that the new Kindle Paperwhite supports Audible audiobooks is can it be used to read along while an audiobook is playing?
Amazon calls this feature Immersion Reading. It's available on some Kindle apps and Fire tablets, and it highlights the words as the audiobook reads them aloud, but unfortunately Immersion Reading is not available on Kindle ebook readers.
The way Audible support works on Kindles is you can switch between reading an ebook and listening to the audiobook, but you can't do both at the same time.
The lack of Immersion Reading likely comes down to the limitations with the slow refresh rate of E Ink screens, having to actively highlight the words while still making the text easily readable is probably harder than it sounds.
I got Immersion Reading to work on Onyx's Android ebook readers with the Kindle app, but you have to turn on A2 mode for the highlighting to be in sync with the narration, and that makes the text look worse because A2 mode doesn't refresh the screen normally, so it's not really a practical solution.
If you want to use the Immersion Reading feature you pretty much have to use a tablet or a phone unfortunately.
The only other option would be to use a phone or tablet to play the audiobook while reading on an E Ink Kindle. It just wouldn't have any highlighting.
Here's the list of devices that support Immersion Reading:
Kindle iOS app
Kindle Android app
Fire Tablets (2nd generation and newer)