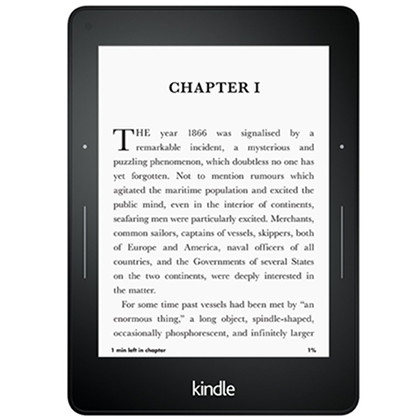 Nothing against the new Kindle Paperwhite, especially considering it's only $99 on sale, but every time I pick up the Kindle Voyage I'm reminded by how much nicer it is by comparison.
Considering the Kindle Voyage sold for $200 and up it's not surprising that it's nicer but what is surprising is the fact that Amazon discontinued it without releasing a newer version to take its place.
Amazon released the Kindle Oasis 2 last year as their premium model, but it has a larger 7-inch screen and an offset design that makes it less portable than a smaller 6-inch model.
The new Paperwhite is more of a mid-level ereader, and there's the entry-level Kindle for the low-end basic model.
Why is there no premium 6-inch model? The Kindle Voyage was one of the more popular Kindles, so why was it discontinued after just one generation?
Considering the Kindle Voyage was released over 4 years ago, it's pretty sad that the new Kindle is actually a downgrade in many ways.
Sure, the new Paperwhite is waterproof and it has more storage space and it supports Bluetooth for audiobooks, but the most important thing, the screen, is a noticeably worse than the Kindle Voyage's screen, as noted in the comparison review. And the overall design of the Voyage is a lot nicer too.
In fact the Kindle Voyage has darker and sharper text than the Kindle Oasis, and the majority of people seem to prefer the Voyage's design to the unusual design of the Oasis, so the fact that it was discontinued without a replacement doesn't make any sense.
Hopefully Amazon will release a new premium 6-inch model in 2019.