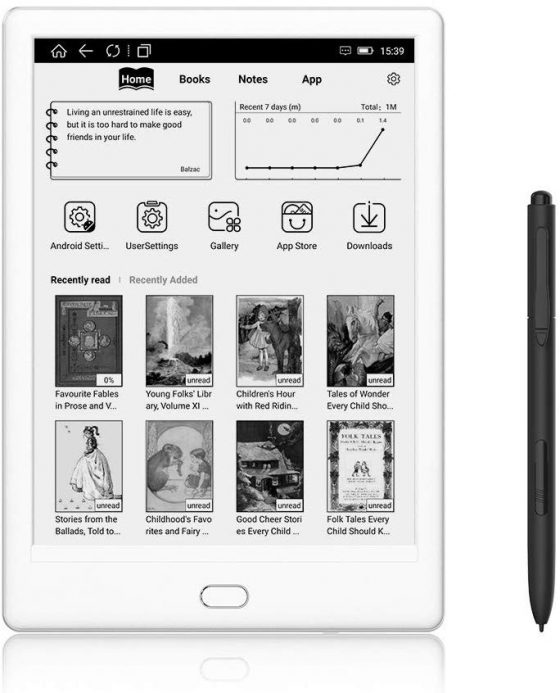 Likebook has released a new 7.8-inch E Ink ebook reader and digital notepad called the Likebook Muses.
It's available from Likebook's Amazon store for $329 with free shipping.
It's basically an upgraded version of the Likebook Mars that was released last year. 
Most of specs appear to be the same, except the Muses has twice as much internal storage space with 32GB, and it adds a touchscreen with support for writing notes with an included stylus pen.
Likebook also has a 10.3-inch model called the Likebook Mimas, and the Muses is essentially a smaller version of it.
The Likebook Muses has a 1.5GHz octa-core processor with 2GB of RAM and 32GB of internal storage space, along with a microSD card slot for cards up to 128GB.
It also has a 300 ppi E Ink screen that has a frontlight with adjustable color temperature.
Like the other Likebooks it runs Android 6.0 and is open to installing Android apps.