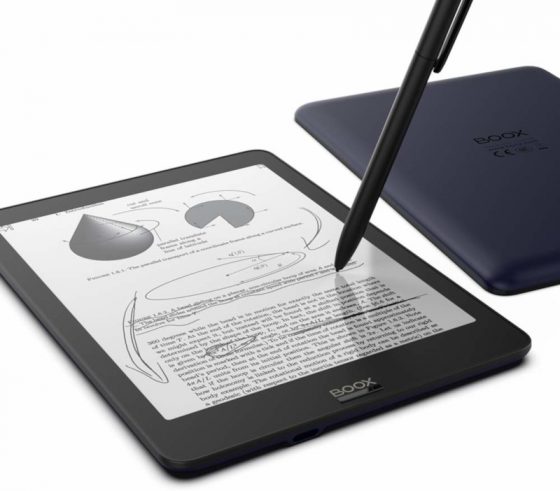 Over the weekend Onyx started accepting pre-orders for their new Nova Pro ebook reader and notepad from the Onyx web store, and now it's also available to order from Onyx's Amazon store.
The Onyx Boox Nova Pro is selling for $319 with free shipping.
It's expected to be in stock on March 8th so with Prime shipping it should be arriving in about 2 weeks for those that order early.
The very similar Likebook Muses is getting released at the same time, about 1 week earlier, so that gives people a choice between the two models.
Both have the same 300 ppi 7.8-inch E Ink screen and both have Wacom touchscreens for writing on-screen with an included stylus, along with a capacitive touchscreen for finger touch.
They also have frontlights with warm and cool color temperatures and both have software based on Android 6.0 with support for installing apps. Both also have 32GB of storage space and 2GB of RAM, with Bluetooth and Wi-Fi for connectivity.
I'll be posting reviews and comparisons of both the Nova Pro and Likebook Muses in March so check back soon for more details! It'll be interesting to see how the two models compare since they're so similar.