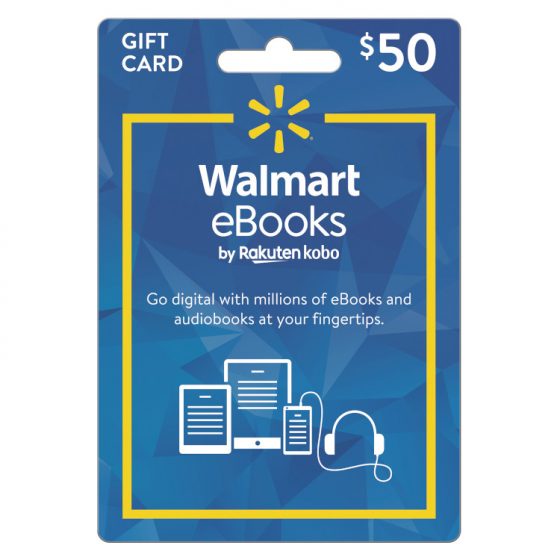 Here's yet another example of how the Walmart Kobo partnership has gotten off to a questionable start. To begin with the in-store Kobo displays turned out to be a joke. Walmart only stocked the entry-level model in a few stores and they haven't had any of the higher up models on display at all.
Then at one point Walmart was selling Kobo's ebook readers above retail price online, and now they're charging more for Kobo ebook gift cards than the face value is worth.
Walmart is currently selling $50 ebook gift cards for $58.50, $25 gift cards for $30, and $10 ebook gift cards for $12.
That makes no sense on any level. The gift cards can only be used to buy ebooks and audiobooks from Kobo, which anybody can do online directly from Kobo, so there's absolutely no reason to pay more than the value of the gift card.
Walmart is also overcharging for audiobook subscription cards.
They want you to give them $71.93 for 6-months and $139.49 for 12 months despite the fact that Kobo's audiobook subscription rate is only $9.99 per month. Apparently Walmart wants to pocket some extra cash just for email delivery of the gift card. Kobo handles everything else on their website so Walmart isn't even really doing anything.
It's hard to see how the Kobo Walmart partnership is going to work when things like this keep happening. It was bad enough when Walmart posted a bunch of fake reviews on their website for Kobo's ebook readers, and now charging extra for gift cards is just another sign that things are going in the wrong direction.