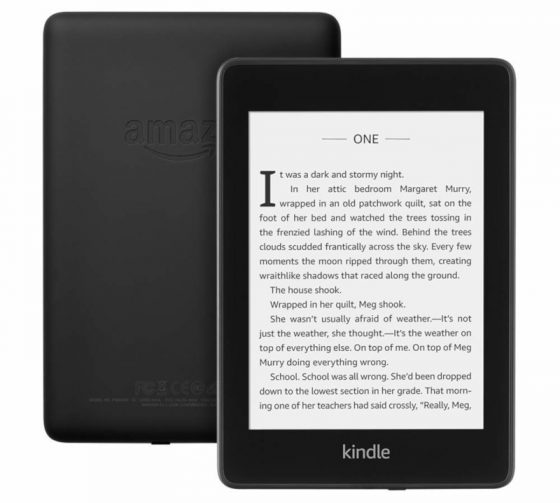 Amazon never reveals any actual Kindle sales figures so you never know how well they are selling or not, but you can use customer reviews to somewhat gauge overall interest.
One interesting thing about Kindle reviews is the fact that the new Kindle Paperwhite has already surpassed the Kindle Oasis with the number of overall reviews at Amazon.com.
The Kindle Paperwhite sells for nearly half the price as the Kindle Oasis so it isn't at all surprising to see it selling better.
But it sure didn't take very long for the Paperwhite to beat out the Kindle Oasis in total number of reviews.
It took the new Paperwhite just over 4 months to surpass the Kindle Oasis in reviews. That's impressive considering the Kindle Oasis has been available for 17 months now. It illustrates just how much more popular the Paperwhite is than its metal-backed 7-inch sibling.
The Kindle Paperwhite has long been Amazon's best selling Kindle and it looks like that hasn't changed in the slightest with the 4th generation model. It'll be interesting to see how well the new Kindle sells compared to the Paperwhite, but even with the addition of a frontlight it's unlikely to overtake the Paperwhite, even at a lower price.
The new Kindle Paperwhite also has a slightly higher rating with 4.2 stars than the Kindle Oasis with 4.0 stars. However, the previous generation Paperwhite had a 4.4 star rating so it would appear that not everyone is satisfied with the upgrades.