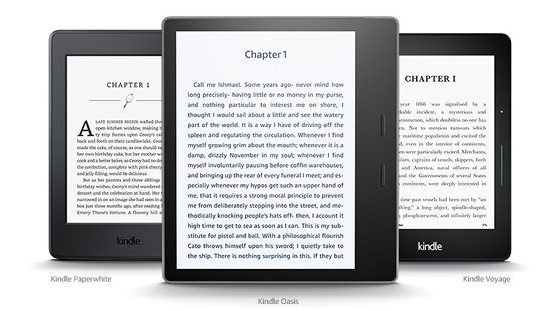 Last week when Amazon announced the upcoming release of the new entry-level Kindle with a frontlight, they also revealed the fact that the new Kindle will have some new software features.
More specifically the press release stated that Kindles and Kindle apps will be getting the option to sort ebooks by read and unread, which doesn't sound like a big deal but it will make searching through your library for a new book to read a lot easier, especially with the utter lack of sorting options that Kindles offer.
Older Kindles will be getting this feature as well, not just the new one.
All Kindles from the Paperwhite 2 and newer will be getting a software update soon to add the feature.
It will also be available on Fire tablets and Kindle apps for iOS and Android.
Here's the quote from the press release:
"Now, when you finish a book, it will automatically be marked as read in your library and synced across your reading devices including Kindle, Fire tablet, and the free Kindle apps for iOS and Android. With just a few taps, you can filter to see which books you've read and which you haven't, so organizing your library has never been easier."
I still think Kindles should have the option to sort ebooks by genre, especially considering that's how ebooks are organized and sold in the Kindle store, but at least being able to sort by read and unread is a start.