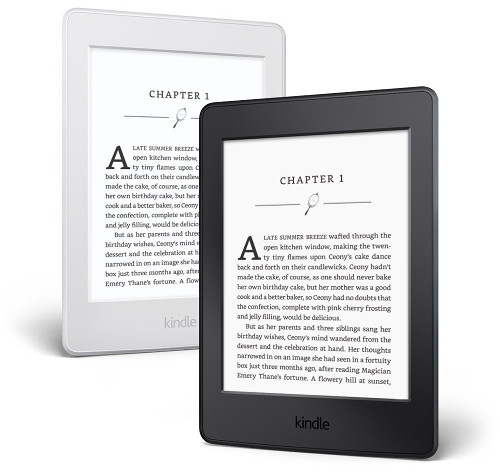 The Kindle Paperwhite is Amazon's most popular and best selling Kindle model of all time.
It was first released back in 2012, and Amazon just released the 4th generation Paperwhite last fall so it's not going anywhere anytime soon.
Of course Amazon doesn't refer to them as the Paperwhite 1, 2, etc.
Instead they've simply called all four models the "Kindle Paperwhite" all through the years to try and confuse everyone (especially when you're trying to find a new cover or accessory).
The way they've chosen to differentiate each model is by generation, but they are referring to the overall Kindle generation, not the Paperwhite line specifically.
It breaks down like this:
Kindle Paperwhite 1 – 5th generation.
Kindle Paperwhite 2 – 6th generation.
Kindle Paperwhite 3 – 7th generation.
Kindle Paperwhite 4 – 10th generation.
If you want to know which specific model you have, there's this Which Kindle E-reader Do I Have? page at Amazon that lists all the Kindle models, with a basic description of each one.
Looking back, I thought it would be interesting to see how the Kindle Paperwhite has evolved over the years.
Kindle Paperwhite 1
The 1st Kindle Paperwhite was released back in October 2012. It had a 212 ppi E Ink Pearl screen and it was the first Kindle to have a frontlight.
Earlier Kindles supported text-to-speech and audiobooks, but Amazon completely removed those features on the 1st Kindle Paperwhite, and they also decreased storage space from 4GB to 2GB, which didn't sit well with some folks.
The 1st gen Kindle Paperwhite ended up with a 4.3-star rating based on customer reviews at Amazon, a step up from the 4.0-star rating for the Kindle Touch that the Paperwhite replaced.
Kindle Paperwhite 2
The 2nd Kindle Paperwhite model was released less than one year after the 1st version in September 2013.
It was a relatively minor update, but they did upgrade to a newer faster processor and the latest E Ink Carta screen with better contrast (still with 212 ppi).
Touchscreen responsiveness was also improved, and so was the frontlight, which was more evenly lit than the first gen model.
The 2nd gen Kindle Paperwhite ended up having a 4.5-star rating over all customer reviews at Amazon, making it one of the most well-liked Kindles of all time.
Kindle Paperwhite 3
Amazon released the Kindle Paperwhite 3 in June 2015.
Basically there were only two improvements: they upgraded the screen to 300 ppi and they doubled storage space and RAM to 4GB and 512MB. But the Paperwhite 2 had already gotten a boost up to 4GB partially through it's run so basically it was just a screen upgrade.
A 32GB Manga model was eventually released in Japan as well, which was exactly the same otherwise.
Amazon decided to drop support for Active Content on the Paperwhite 3 so Kindle apps and games were no longer supported. Some people are still complaining about that move.
The Kindle Paperwhite 3 ended up averaging a 4.4-star rating at Amazon.
Kindle Paperwhite 4
Amazon released the Kindle Paperwhite 4 in November 2018, making it the longest time between new Paperwhite releases, with a 3+ year gap between models.
The Paperwhite 4 brought the most changes compared to previous upgrades, with an all-new waterproof design and flush front screen.
They also increased storage space to 8GB and added a 32GB option. Amazon finally added audiobook support to the Paperwhite line as well, with the option to listen using Bluetooth speakers or headphones.
It has a couple of new software features too, including the option to read with white text on a black background and you can disable the touchscreen (except for page-turn swipes) to avoid accidental presses.
The Kindle Paperwhite 4 currently has a 4.2-star rating at Amazon. It's interesting how it has the lowest rating of all the Kindle Paperwhites, despite all the improvements made over the years.