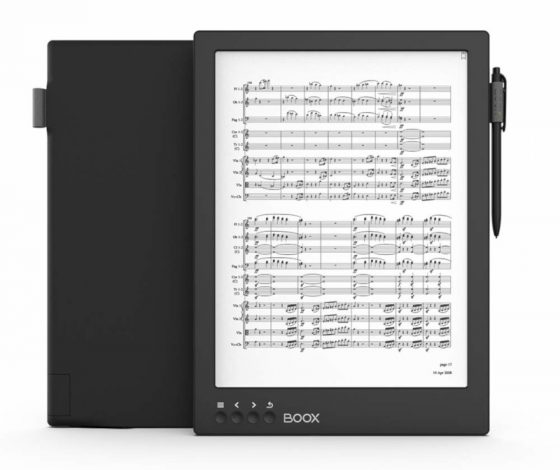 Onyx has started selling a new black version of the Onyx Boox Max2 Pro from their Amazon store.
Aside from the color change, it appears to be exactly the same as the original white Max2 Pro. Why they decided to create a full new listing for a simple color change is anyone's guess, especially when they already had a 4.2-star rating with 15 reviews on the original page.
Unfortunately the the black version still has the same account-emptying price of $849.
It's the most expensive ereader on the market, by far, and it's $250 more than the new 10.3-inch Note Pro that adds a frontlight.
Unlike the Note Pro, the Max2 Pro does not have a frontlight. In fact the only thing that separates it from the regular Max2 is it has double the storage space and RAM with 64GB and 4GB.
Aside from the larger 13.3-inch screen, it has the same general specs and software as the smaller Onyx models. One key difference with the Max models is they add an HDMI port so you can use them as an E Ink computer monitor.
See my review of the regular Onyx Max2 for a closer look at the device in action, although it's with the older 2.0 software. The Note Pro review shows the newer 2.1.1 software.