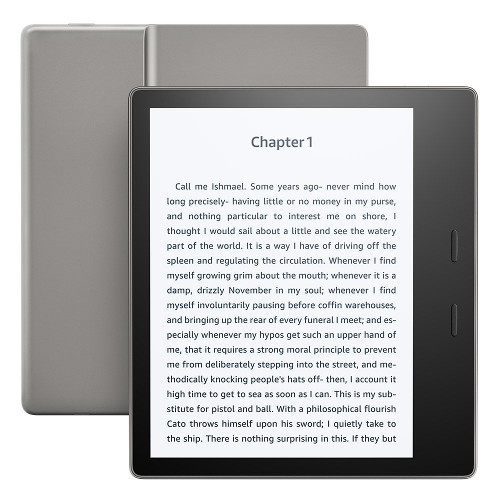 With the 7-inch Kindle Oasis 2 on sale this week starting at $199 for the 8GB model with Special Offers, now is the best time to take advantage of Amazon's Kindle trade-in service.
The trade-in deal takes an additional 25% off the sale price of the Kindle Oasis, plus you can apply the value of the trade-in towards the purchase as well.
So that takes the price of the 8GB Kindle Oasis down to $150, minus the trade-in credit.
The older entry-level Kindles have a $15 trade-in value and the Kindle Paperwhites are $25.
Even if your old Kindle is broken Amazon will give you $5 for it, along with the 25% discount on a new Kindle.
If you trade a 1st gen Kindle Paperwhite that means you can get a new Kindle Oasis for $125, and if you're trading an old entry-level model it's $135. That's a really good deal for a Kindle Oasis that normally sells for $249.
Amazon almost never puts the Kindle Oasis on sale so if you're thinking about upgrading to the 2nd gen 7-inch Kindle Oasis now is the best time.
Check my Kindle Oasis 2 review for a list of pros and cons and to watch a video of Amazon's premium Kindle in action.