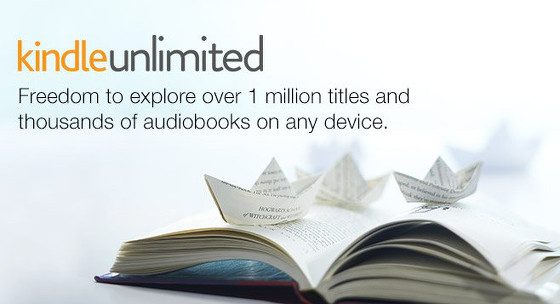 Amazon has a new Kindle Unlimited promotion where Amazon Prime members can get 3 months of Kindle Unlimited for free.
The deal applies to new subscriptions only, not active KU memberships, but if you canceled recently you should be able to take advantage of the deal.
The offer expires on July 31st so if your active membership ends before then you'll be able to claim the free 3 months.
Amazon has been giving away lots of Kindle Unlimited subscriptions lately so enough people must be staying onboard to justify these reoccurring deals.
They're giving away 6-months of Kindle Unlimited with the purchase of the new Kindle Oasis, and the entry-level Kindle and Kindle Paperwhite both have the option to add 3 months of Kindle Unlimited for free.
Just remember that you do have to cancel your Kindle Unlimited subscription before the free trial ends to avoid the automatic $9.99 per month renewal fee.
Amazon still has Kindle Unlimited gift subscriptions available as well for 20%-40% off, which includes active subscriptions.
via: SlickDeals