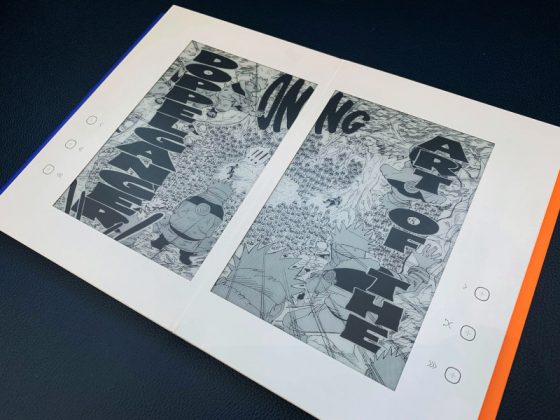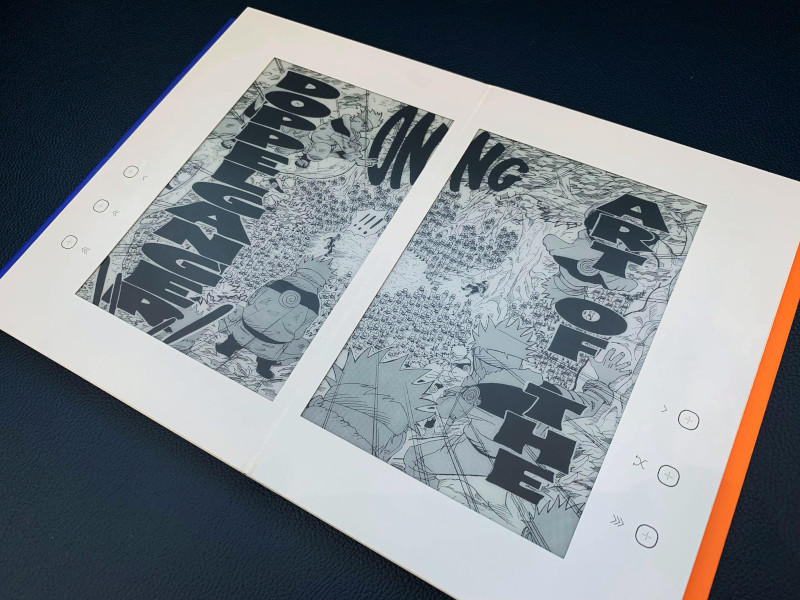 The eOneBook is one of the most unique E Ink devices ever created. It's designed specifically for reading manga.
It has two 7.8-inch E Ink screens and a book-like design. In fact it looks just like a hardcover book when closed, complete with a dust jacket.
The eOneBook first came out over a year ago in some parts of the world, originally with the Fist of the North Star manga series.
Now they are accepting orders for a Naruto version of the eOneBook on Kickstarter.
They've already surpassed their funding goal, and there's still 32 days left to go.
At nearly $500 USD shipped, it's pretty pricey but obviously that includes the price of the entire Naruto series as well, which spans 72 volumes.
They also added an SD card slot to this model but the device only supports other eOneBook titles, not other manga formats, so the selection is fairly limited.
The eOneNote has no wireless connectivity and it's powered by AAA batteries. It has page buttons on both sides, no touchscreen.
Naruto eOneBook Video