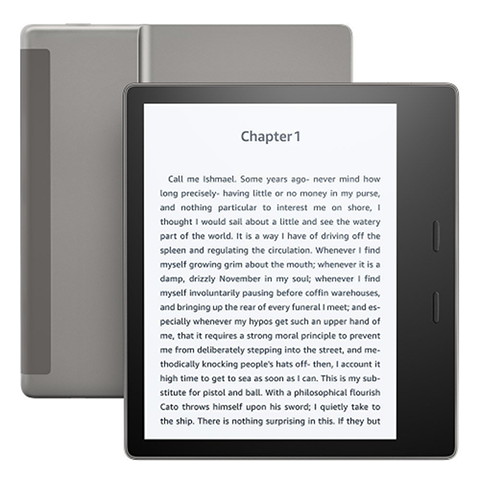 When Amazon first announced the new Kindle Oasis for 2019, they dropped a few subtle hints in the press release about it having an upgraded E Ink screen.
According to reports, the new screen technology was supposed to improve the E Ink refresh rate for faster page turns and quicker loading of menus and such.
On the product page for the new Kindle Oasis it says it uses the "latest e-ink technology" and "next generation e-paper" but they fail to elaborate any further.
I've been testing the Oasis 2 and Oasis 3 side-by-side and there is absolutely no discernible difference in page turning speed, book opening speed, or menu loading speed.
Perhaps they still need to activate the speed improvements via software, but at this moment there is no noticeable difference with the screen on the new Oasis compared to the last one.
Occasionally one is slightly faster than the other to load something but not on a consistent basis.
Both have the latest available software installed (5.12.1 for the Oasis 2 and 5.12.1.1 for the Oasis 3).
Additionally, I can't see any difference in text clarity or contrast either. Granted my eyes aren't as good as they used to be, but with the frontlights off they look like the exact same device. The Kindle Voyage still has better contrast with slightly darker text and a lighter background than any other Kindle, all generations of the Oasis included.
The warm light definitely helps make the screen look better on the new Kindle Oasis, but as far as any other screen improvements I'm just not seeing it.