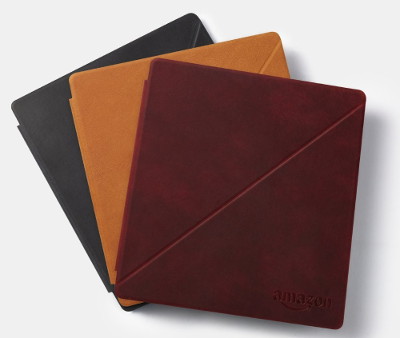 It looks like Amazon has changed the new Kindle Oasis just enough to cause an issue with some covers not working properly.
There are two separate aspects in regards to the Kindle Oasis cover incompatibility issue.
First off, Amazon removed the magnets on the back contoured edge of the new Kindle Oasis, so if you have an original cover for the Oasis 2 that attaches on the back with magnets it will not work with the new Kindle Oasis, only cases that cover the entire back will work.
Secondly, the location of the auto sleep/wake magnet seems to have changed slightly.
There are a number of reports of some 3rd party covers not turning the Kindle on and off when closing and opening the cover, even when the description specifically states the cover supports the auto sleep/wake feature.
The official Kindle Oasis covers that Amazon sells work properly. They're the same for both the Kindle Oasis 2 and 3, the 9th and 10th generation models.
But for some reason a number of 3rd party covers that work with the Oasis 2 don't work with the Oasis 3 in regards to the auto sleep/wake feature.
If you're buying a case for the new Kindle Oasis make sure it says it will work with the 10th gen model, and even then it still might not work if they haven't figured out the differences yet, which appears to be the case with this popular Ayotu case. The most recent reviews say that it doesn't work with the new Oasis even though the description says it does. Hopefully they'll get things straightened out soon.