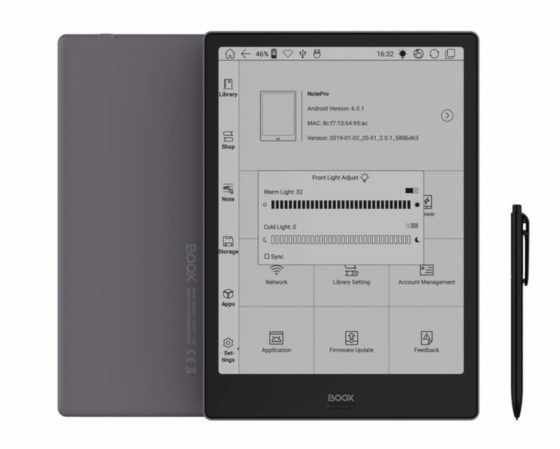 I don't know if it's permanent or if it's a limited time deal, but the 10.3-inch Onyx Note Pro is currently selling for $50 less on Amazon than it used to sell for.
The Note Pro has been listed at $599 since it was released earlier this year. Now it's priced at $549 with free shipping.
That's still expensive but it is the best 10.3-inch ereader and digital notepad on the current market.
Last month Onyx had it marked down to $549 during the Prime Day shopping-fest.
Maybe they sold more at the lower price and they're trying it again.
Onyx has a tendency to lower the prices of their devices over time so it wouldn't be surprising if the $50 price drop is permanent.
The original Onyx Note started at $549, then it dropped to $499, and now they've been selling it for $399 recently. Hopefully the lower price trend continues with the Note Pro as well.
Perhaps they'll drop the price of the Nova Pro soon too. It hasn't budged from the $319 price since it was released. $299 sounds a lot better.