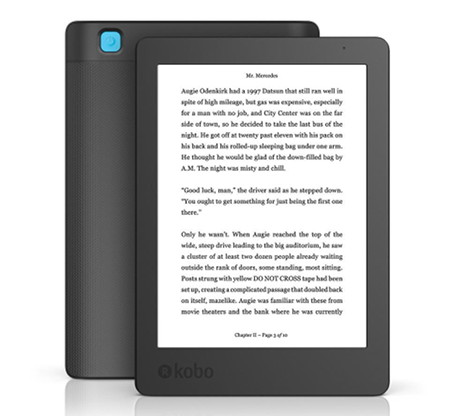 I can't help but notice that things have sure been quiet at Kobo lately. There hasn't been any major software updates or new features added in a long time, and they rarely run sales or do any promotions to draw attention to themselves.
Releasing a new reading device in 2019 could shake things up a bit and get things rolling again.
Of the four current Kobo models, two are starting to get pretty old by ebook reader standards.
The Kobo Clara HD was released in June 2018 and the Kobo Forma was released in October 2018, so those models are recent, but the 6.8-inch Kobo Aura H2O was released back in May 2017 and the Kobo Aura was released in September 2016.
The Clara HD is a nice inexpensive 6-inch ebook reader that sometimes goes on sale for $99 at Walmart, and the Kobo Forma is a nice larger device with some premium features, but it's very expensive at $279.
There's a big gap between those two devices that needs to be filled with another option.
Frankly the Kobo Aura H2O is kind of boring in 2019. Being just slightly larger than a typical ebook reader, the 6.8-inch screen size has never really caught on that well. Most people want something a little larger if they're going to go up from a 6-inch screen.
And whatever happened to premium 6-inch models? It seems like everyone has shifted to selling cheap 6-inch devices in the past few years and expensive larger models. How about a premium 6-inch Kobo that's waterproof and has page buttons? People shouldn't have to pay nearly $300 to get an ebook reader with page buttons.
Kobo has a history of releasing new devices this time of year in September or October, so it wouldn't be surprising to see a new model getting released soon, but so far there haven't been any signs or rumors.
What would you like to see from the next new Kobo ebook reader?