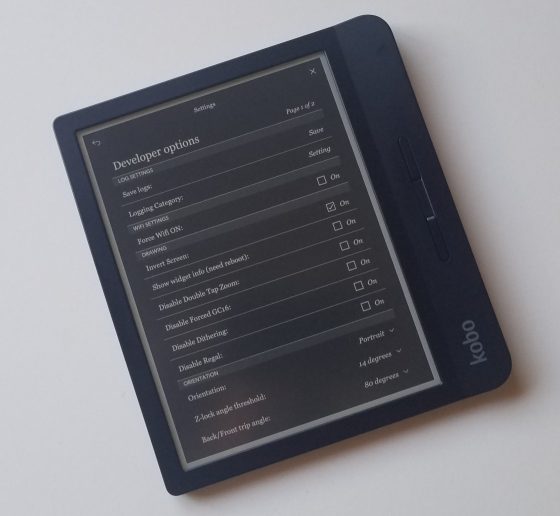 The night mode hack has been one of the more popular mods for Kobo's ebook readers to read with white text on a black background, as some call inverted text mode.
The older methods to get inverted mode to work kept getting broken with firmware updates, but nowadays there's a much easier way to use inverted mode on Kobo ereaders.
I saw this mentioned in the old night mode thread at MobileRead so I tried it out with the new Kobo Libra and it indeed works.
Somewhere along the line Kobo's developers added the option to invert the screen in a hidden developers settings menu, so all you have to do is enable developer settings and then you can easily toggle inverted mode on and off from there.
How to Enable Developer Settings
To view the hidden developer settings menu, all you have to do is type devmodeon into your Kobo device's search bar.
Then go to Settings > Device information > Developer options > View.
From there you can access a bunch of hidden settings, including inverted mode to get white text on a black background. Simply check the box and back out of the menu and inverted mode will be enabled.
You probably don't want to mess with the other settings unless you know what you're doing, but what's the worse that can happen? Alternately you can turn developer options off by typing devmodeoff in the search bar.