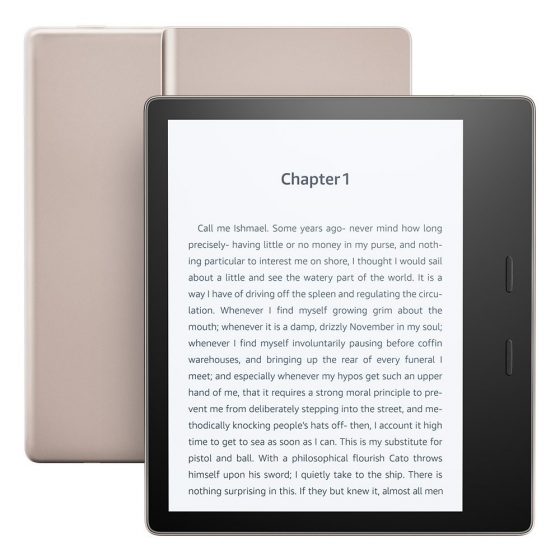 Amazon's Prime exclusive Kindle sale that has been active for the past week has ended, but now they've started another new deal on the previous generation Kindle Oasis, and unlike the last sale a Prime membership is not required.
The 8GB Kindle Oasis is now marked down to $139 and the 32GB version is $169. They are certified refurbished and come with the same 1-year warranty as new Kindles.
That's the lowest price the Kindle Oasis 2 has ever sold for, even refurbished.
Since the new Kindle Oasis was released they've been selling these refurbished units for $169 (8GB) and $199 (32GB).
One negative with the refurbished Kindles is you can't use Amazon's Kindle trade-in offer to get an extra 25% off when trading in an older Kindle. That deal only applies to new Kindle purchases, which includes the Kindle Oasis 2 when buying new but it's $60 less going with a refurbished one.
When Amazon started accepting pre-orders for the new Kindle Oasis 3 with a warm frontlight, they dropped the price of the Kindle Oasis 2 by $50 to $199 new. I asked if people thought the warm frontlight was worth spending $50 more and surprisingly most thought it was. But now is the warm frontlight worth spending $110 more?