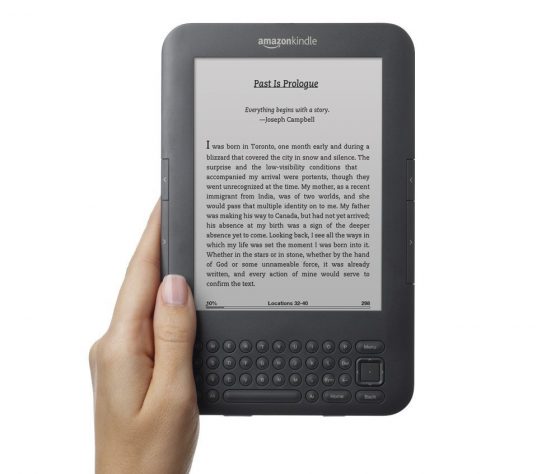 Some Kindle customers have started receiving emails from Amazon about a software update to keep their Kindle working properly with Kindle Services.
It's unclear exactly which models require an update. According to this post on Amazon's customer forum, some updates have the same number as before but they've changed nonetheless.
Some models like the Kindle Keyboard have a new software version, 3.4.3.
The 4th and 5th gen basic Kindles have a new version as well, 4.1.4.
Here's a portion of the email that was posted at MobileRead:
Dear Customer,

We're contacting you regarding your Kindle Keyboard (2010). If you have not yet completed the most recent update on your Kindle Keyboard (2010), please do so prior to October 1, 2019 or you will be unable to use the Kindle services on your device. The update ensures that your device remains up-to-date with continuously evolving industry web standards. After October 1, you'll need to update your device before you can connect to the Kindle services.
A similar thing happened back in 2016 when older Kindles required an update to keep downloading Kindle books and having access to the Kindle store and other Kindle services.
Amazon recently rolled out a new confusing Kindle software updates page that lists every model in one big list that includes sub-models with specific files for different serial numbers.
So basically if you have an older Kindle you might want to check that list to see if the software is up-to-date. If not, Kindle Services may stop working on October 1st, and then you'll have to manually update to get things working again. They aren't exactly giving much notice this time around so it'll be interesting to see how things turn out.
Here's an earlier article about How to Update Your Kindle's Software to the Latest Version if you need some help.