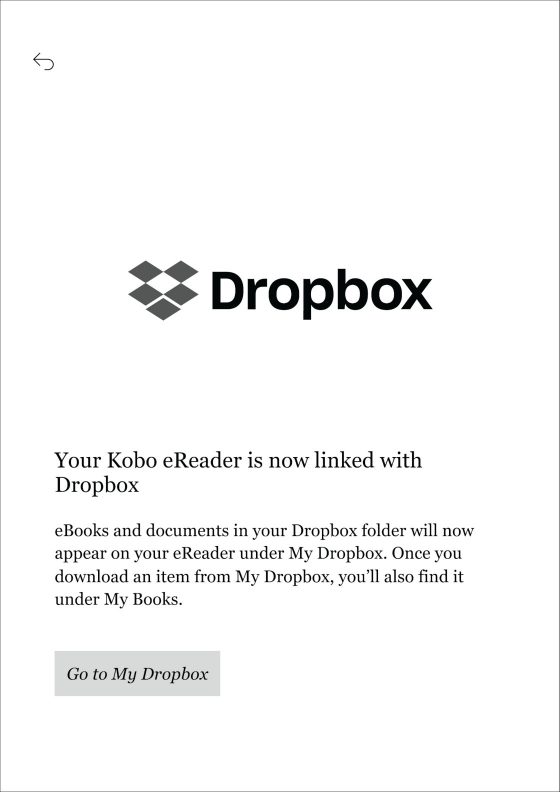 Kobo has been busy rolling out new software updates lately. After just releasing the 4.17 update with an updated user interface two weeks ago, they've since issued another minor update and now they've just released yet another update.
The new software version (for the next week, at least) is 4.18.13737 and it's available for all Kobo models.
Based on user reports at MobileRead, it doesn't sound like much has changed for most Kobo models since the last update.
The main change with the new 4.18 update appears to be the addition of Dropbox support to add ebooks and documents wirelessly, but so far that feature is exclusive to the Kobo Forma.
It's unclear at this point if they plan to bring Dropbox support to other models in the future, but being able to wirelessly transfer ebooks and documents to a Kobo using Dropbox is a big plus so hopefully other Kobo models will get Dropbox support as well.
After updating the Kobo Forma to the new 4.18 software, you have to sync before the My Dropbox option will appear on the menu list.
The update files can be downloaded from this Kobo Firmware Downloads page.
Here's the help page at Kobo with directions on how to use Dropbox to add ebooks to the Kobo Forma.
via: MobileRead