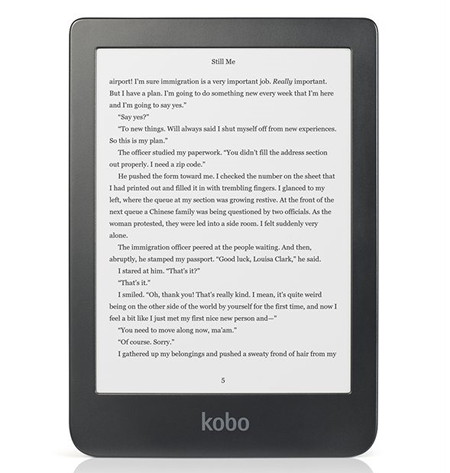 An odd thing is occurring. Amazon has started selling the Kobo Clara HD, Kobo's latest 6-inch ebook reader.
It's available for $119 with free shipping, which is the same price that Kobo sells it for and $10 cheaper than the equivalent Kindle Paperwhite ($30 minus ads), and unlike the Paperwhite the Kobo has a color-adjusting frontlight that lots of people like, although the Kobo isn't waterproof like the Kindle.
Other Kobo models have been available to purchase on Amazon for a long time, along with Nooks and a number of other brands, so that's nothing unusual, but they've been sold by third-party merchants, not Amazon directly.
The current listing for the Kobo Clara HD says it is being "shipped and sold by Amazon.com".
Other merchants are selling it as well but Amazon has the lowest price new with shipping included.
Amazon is also selling the Kobo Aura H2O Edition 2.
It's interesting how Amazon is selling Kobos directly now, although they're certainly not an official US partner like Walmart.
Kobo has struggled to find reliable partners in the US when it comes to selling Kobo devices, with Walmart being their lone retail partner currently, and now oddly Amazon is helping distribute Kobo ereaders for them, with Prime shipping to boot.
Now it's faster to get a Kobo Clara HD from Amazon than ordering from Kobo directly, and just as fast as Walmart, if not faster. How does that make any sense?