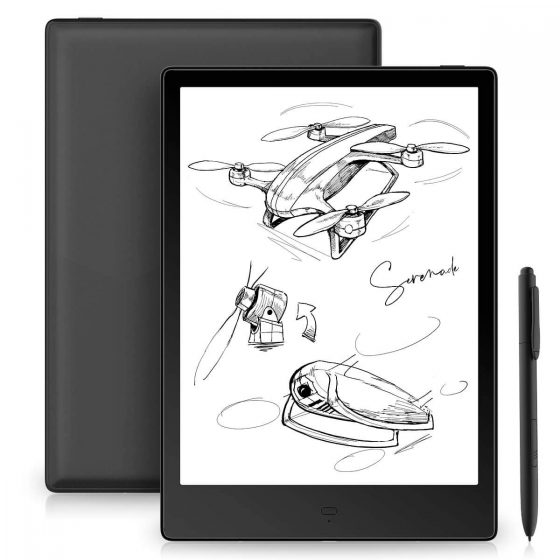 Likebook's latest ereader with a 10.3-inch E Ink screen and Wacom touchscreen has turned up for sale on Amazon.
Currently the Likebook Alita is available to pre-order for $529 with free shipping.
It gets released on October 19th so it'll be available next week.
The Likebook Alita is about 95% the same as the Likebook Mimas that was released earlier this year around May.
The main difference is the Alita has a flush front screen and they doubled storage space and RAM to 32GB and 4GB.
It has the same Android 6.0 software and the same features as the Mimas, including a frontlight with adjustable color temperature and a microSD card slot, but they dropped the physical buttons.
The price is disappointing at $529; they should have priced it under $500. At that price it can't compete with the Onyx Note Pro, which is only $20 more and virtually superior in every way.
I like Likebook's user interface better than Onyx's, but Onyx's software is a lot more fleshed out and things just work better. See this Likebook Mimas vs Onyx Note Pro comparison review for a closer look.