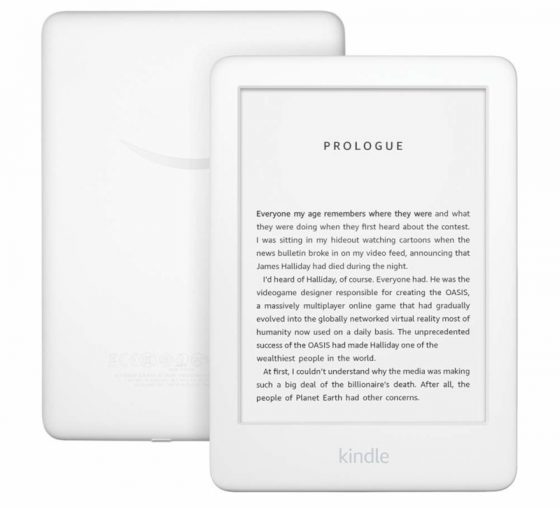 Amazon has released a new firmware update for all Kindles dating back to the Kindle Voyage that was released in 2014.
The new software version is 5.12.3. The Kindle Paperwhite 2 and 7th gen Kindle are still showing the older 5.12.2 software that was released in October, and those models are usually included with new updates so that's a bit odd.
Also the firmware version on the new Kids Kindle remains at 5.13.0.5, so no update for it.
After installing the new software, the What's New page says the update adds Library Badges to Prime Reading and Kindle Unlimited books. Basically they put a label at the top so you can easily identify them.
Plus there's the usual bug fixes and performance enhancements.
Also, jhowell at MobileRead noticed a new unactivated feature in this update's code called KPP or kindle++ that appears to have something to do with a redesigned font settings menu. Perhaps that's something they're testing for the next update.
Like usual you can wait for your Kindle to update to the new software automatically over WiFi at some point in the coming days or weeks or you can install the update now manually.
You can find the download file for each specific Kindle model from Amazon's Kindle Software Updates page.