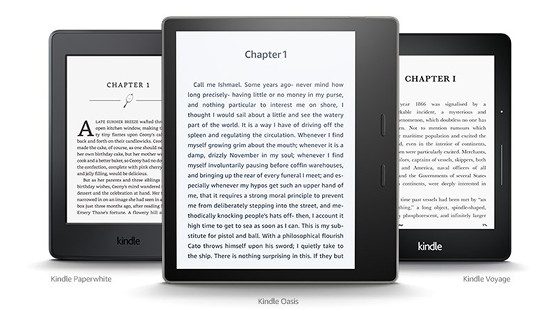 Amazon has released a new software update for all newer Kindles dating back to the Kindle Paperwhite 2 that was released in 2013.
This appears to be a typical update that adds a couple of new features, not a required update like the one last week for some older Kindles that had to be updated by October 1st to keep Kindle Services working properly.
This new update doesn't appear to do much of anything just yet.
After updating, the What's New page says the update adds a Read Now feature that will be added to the Kindle Store in the "coming weeks".
Basically the changelog states that you'll be able to read items you own with a single click from the detail or thank you page on the Kindle Store.
The Read Now feature will also apply to Kindle Unlimited and Prime Reading titles, allowing users to read associated ebooks with a single click from the recommendations listed at the end of a book.
Additionally, the update includes the ever mysterious performance improvements, bug fixes, and other general enhancements. It's the "general" enhancements that really count.
The new firmware, version is 5.12.2, is available for the Kindle Paperwhite 2-4, the Kindle Oasis 1-3, the Kindle Voyage, and the past three entry-level Kindles.
The update can be found on the new Kindle Software Updates page at Amazon.
You can download the update from there to manually install it, or you can wait for the update to automatically download and install while your Kindle is charging at some point over the next several weeks. See here for more about how to update Kindles.