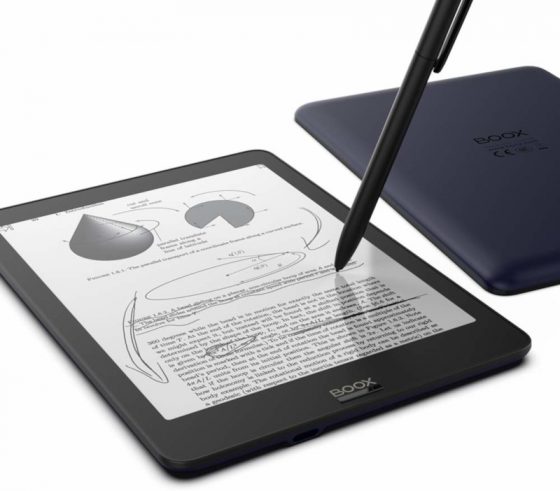 Onyx has officially released their latest software update for most Boox devices that run Android 6.0. The update adds the ability to write on ebook documents and they've made some changes to the toolbar and navigation ball, among other things.
Previously the 2.2.2 update was only available on the new Onyx Max3 and Note2 models, but now it's available for the earlier Max and Note devices that run Android 6.0, along with the Nova models.
However, the update does not include the promised upgrade to Android 9.0 on these devices.
Consequently, the split view feature that lets you read two documents side-by-side in landscape mode still isn't available on Onyx's Android 6 models.
Onyx has been saying their Android 6 ereaders would be upgraded to Android 9 since September when the Onyx Max3 was released.
First they said the upgrade was supposed to be out in November, then it changed to December, and now it's January and still nothing, even though they had previously stated the next update would include Android 9.
In fact on the listing at Amazon for the Nova Pro and Note Pro they've been advertising the Android 9 upgrade for the past few months, but now they've mysteriously edited out that part of the listing.
On the release page for the new 2.2.2 update, Onyx is still insinuating the Android 9 upgrade is coming, but they have a history of promising updates to older devices that never ends up happening so it's hard-telling at this point.
See this earlier post for more about the changes with the 2.2.2 update. If your device needs updating, you can prompt the update from the settings menu or you can download the update from Onyx's support website.