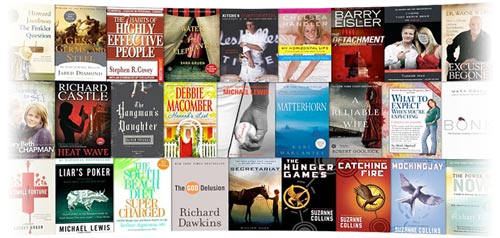 One thing that most Kindle customers probably don't consider when buying Kindle ebooks is what happens to your purchased ebooks when you die.
Unfortunately things are a lot different for digital goods than physical goods when it comes to leaving your possessions to others after you pass away.
Technically, there is no official way to give your ebook collection to another person when you die.
It's the same for all ebook stores, not just Amazon.
The problem is when you buy an ebook, you're only purchasing a license to read the book, not the actual book. This is noted in the fine print of the terms and conditions at Amazon and other ebook stores.
Purchased ebooks cannot be sold or transferred to another account, so they are forever locked to the account used to purchase them.
Some people choose to download all their purchased ebooks to a computer and remove the DRM with help from Apprentice Alf to create backups, and that's one way to get around the flawed system.
Otherwise, the only way for others to retain access to your purchased Kindle library after you die is to keep the account open. Whoever you leave the account login credentials to won't be able to transfer the ebooks to another account but they'll still be able to access them and read them.
You can also setup a Family Library to share the ebooks with another account.
The bottom line is there is no official means to leave your Kindle library to someone else after you die—that's one of the main drawbacks of purchasing digital goods in general.
If you're a heavy reader of best seller books, the money can add up fast. Say you bought 1000 books over your lifetime, with an average price of $10 each. That's $10,000 worth of books that technically can't be left to an heir, given to a friend, or donated to a library. There are a lot of advantages with ebooks, but that's just not right.