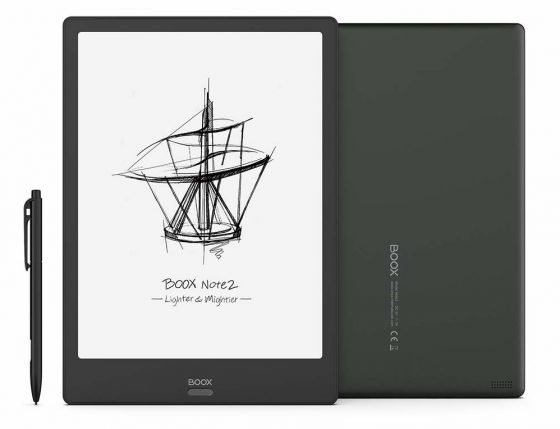 I don't know what's with the delayed upload, but Charbax has posted an in-depth video of Onyx's booth at CES 2020.
They don't really show anything in the video that we haven't seen before, but there's a tour of Onyx's current ereaders and their upcoming E Ink phone that's expected to get released sometime in the next couple of months.
They also talk about things beyond the devices themselves.
It sounds like they are doing well in the US market, for instance, and they're looking for new ways to market their products to businesses and even sports teams for things like diagramming football plays with the outdoor readable display.
Over the past year Onyx has added a number of new software features to their devices with firmware updates, and they recently upgraded their software platform to Android 9.0.
Onyx still hasn't released the promised upgrade to Android 9.0 on some of their older devices, however, so hopefully they get that done soon.
One thing I was wondering about is a possible upgrade to the 7.8-inch Onyx Nova Pro, but they didn't mention anything about that in the video. It was released before the Note Pro, which was replaced by the Note2 three months ago, so it's logical to expect an upgrade to the Nova line as well.
Onyx Boox E Ink Devices at CES 2020