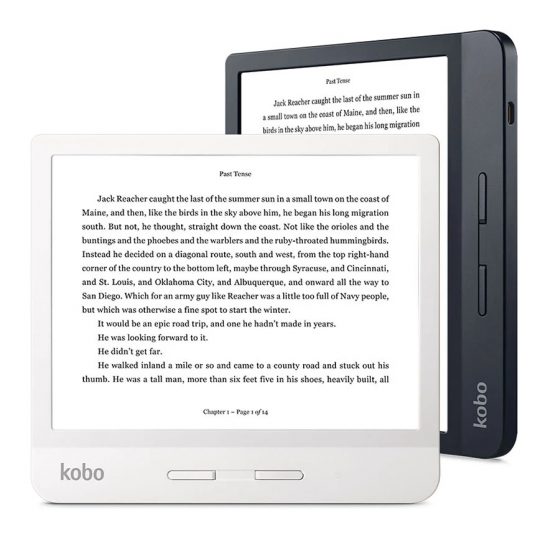 Kobo has released a new software update for their full range of Kobo reading devices.
The new firmware version is 4.20.14601. It's a fairly significant update that includes several changes and bug fixes.
The most notable new feature is the addition of series veiw that lets you browse your books by series.
They also changed how the dictionary pop-up looks and works. It now includes links for the full dictionary view, Google search, and Wikipedia.
Kobo also brought back all the beta features, including games, for devices that have Developers Mode turned on. See here for directions on how to enable Developer Mode.
You can either wait for your Kobo to automatically download and install the update when syncing over Wi-Fi, which can sometimes take a few weeks, or you can manually install the update now.
You can find all the software update download files for each model on the Kobo Firmware Downloads page.
Here's the full list of release notes for the 4.20.14601 software update:
Series view:

Browse your Kobo books by series. Visit My Books > Series to get started.

Choose between List view or Cover view in the […] Menu at the top right.

When viewing books in a series, you can find more books in that series by tapping the 'More in this Series' link.

Dictionary:

When you press and hold a word while reading, you'll see the definition pop up, with a fresh new look.

You'll find access to the full dictionary view, Google search, and Wikipedia search.

Wi Fi:

Fixed: Some Wi Fi 2.4GHz networks were not appearing when attempting to scan or connect.

Reported equipment included Freebox routers, and routers running OpenWrt software.

Battery:

Your Kobo eReader's battery might have have been draining faster than expected while you weren't using it. We've put some fixes in place to help make sure you can pick up your book where you left off.
via: MobileRead