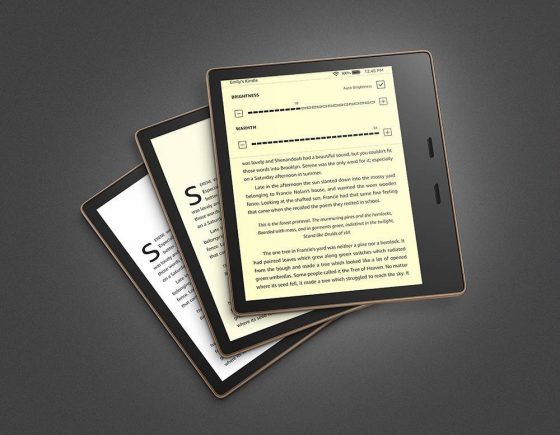 Yesterday I posted about how the latest Kindle Oasis with a warm frontlight is out of stock on Amazon for the next 4-8 weeks, but now today they've started selling refurbished units.
They have the 8GB Kindle Oasis available for $209 with free shipping.
There's also the 32GB Kindle Oasis in both graphite and champagne gold for $239 with free shipping.
Both variations are $40 less than the price of a new Kindle Oasis.
They had the refurbished models listed in search results yesterday but the link just led to an error page, but now the page is up and working properly.
Amazon's refurbished Kindles are tested and certified to look and work like new, and they come with the same 1-year warranty as new Kindles.
The only real downside with these refurbished units is they don't have the option to trade-in an older Kindle to get a 20% discount—that offer only works with new Kindles.
If you don't want to wait a month or more for a new Kindle Oasis, as least these refurbished units are available to order now as an alternative option.