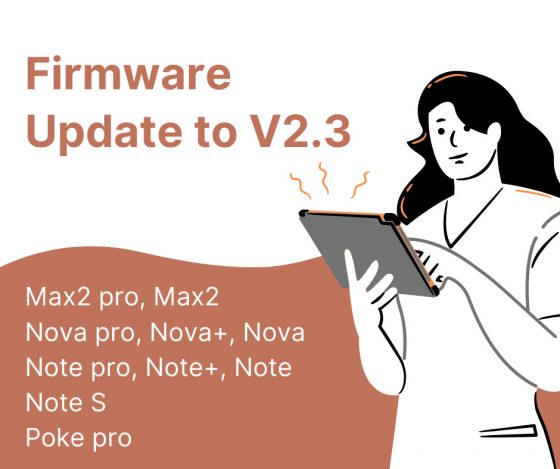 Today Onyx announced on their Facebook page that their latest 2.3 software update is now available for older Onyx ereaders that run Android 6.0.
This includes the Max2 models, the Nova Pro, Nova+, and regular Nova, along with the Note Pro, Note+, original Note and Note S variants, and the Onyx Poke Pro.
The 2.3 update was first released last month for Onyx's newer models that run Android 9.0.
This 2.3 update still does not include the long-promised upgrade to Android 9.0 for the Android 6.0 devices, but it does include the new features like split-screen to view two documents at once.
Other new features included with the 2.3 update are a floating menu bar and Reading Stats for the built-in NeoReader ebook app, and they added a Scrolling Mode for PDFs.
You can download the 2.3 update on your Onyx device by going to Settings > Firmware Update > Check for updates.
Onyx also has a support website where you can download updates to install them manually, but on their Facebook post it says they're still uploading the files so they won't be available to download until tomorrow.
They also note to make sure you only use the update for your specific model or it could break your device, so you're probably better off just using the OTA method.
See this earlier post about the 2.3 update for more details and to see a video of some of the new features.