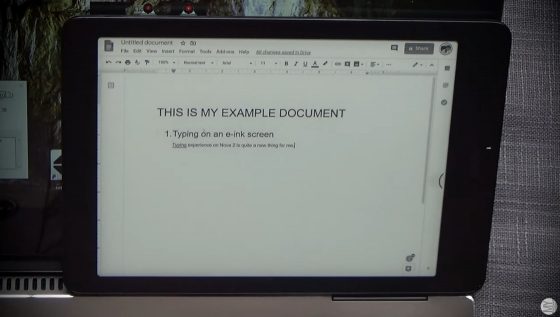 The 13.3-inch Onyx Boox Max is the only model from Onyx that officially supports Monitor Mode to use the device as a secondary computer monitor, as it's the only model that comes with an HDMI port.
But other Onyx ereaders can be used as a secondary PC display as well if you don't mind some extra steps and a bit of lag.
I came across the YouTube video tutorial below that shows how to setup the Onyx Nova2 as an E Ink computer monitor that works with Windows computers.
It requires using the SpaceDesk Android app and Windows application, which works with Windows 7 and up.
The video shows how to get things setup and running on your PC and Onyx ereader, with some tips on how to optimize the display for the secondary E Ink screen.
The SpaceDesk app works with Android devices that run Android 4.1 and up so this should work on all of Onyx's devices that have been released in the past few years that run Android 6.0 and Android 9.0. Some folks have been asking how to use Onyx's ereaders as a secondary computer screen. There are a few different ways to do it but this app is free and is easy to setup and use so this is one way to get the job done.
Onyx Boox Nova 2 – Use As A PC Display