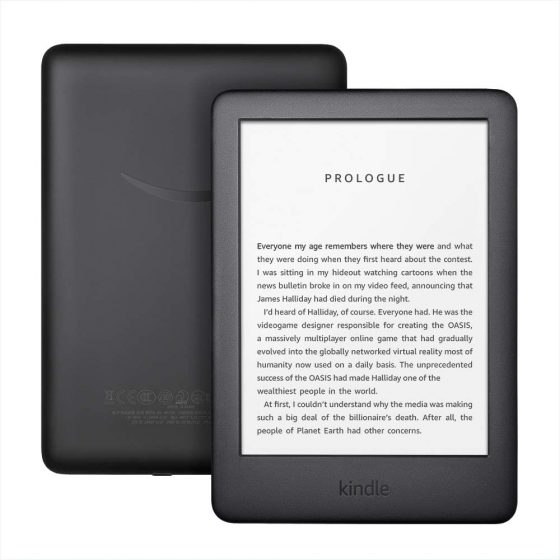 Amazon has put the latest generation Kindle on sale for only $59.99, which ties the all-time lowest price for that particular model.
It's available in black or white and you can also get 3 months of Kindle Unlimited for free with the purchase of the Kindle.
It's not very often that Amazon has the base Kindle on sale and not the Kindle Paperwhite, but the Paperwhite is entirely out of stock at the moment so that explains why it's not on sale too.
However, covers are on sale for the latest Paperwhite model.
The best deal is the Kindle Paperwhite Premium Leather Cover that's on sale at 39% off the regular price.
Amazon also has the Paperwhite Water-Safe Fabric Cover marked down by 23%.
Gift subscriptions for Kindle Unlimited are still 20%-40% off as well. And Amazon's 2-months free offer is still active until the end of the month too.
There's also the Spend $20 on Kindle eBooks, Get $5 eBook Credit deal ongoing for a few more days.
Woot has some refurbished Kindles for cheap again too. The Voyage is $69 and the Paperwhite 3 is $59. Both are better than the current base Kindle if you don't mind having an older model that's refurbished instead of new.