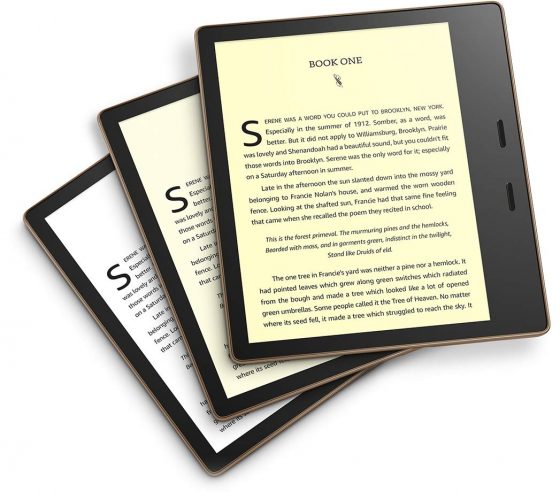 For some reason Amazon almost never puts the Kindle Oasis on sale, even though other Kindles and Amazon devices are regularly discounted.
But there is a way to get the latest generation Kindle Oasis 3, which is the only Kindle with the option to use a warm frontlight, for $40 less than the regular $249 list price.
Amazon currently has the 8GB Kindle Oasis available refurbished starting at $209 with free shipping. The 32GB model is $239, and it's available in both silver and gold.
Amazon's certified refurbished Kindles are tested to work and look like new and they come with the same 1-year warranty as new Kindles so they're usually a pretty safe bet.
Another way to get a Kindle Oasis at a discount is to take advantage of Amazon's Kindle trade-in offer that takes 20% off the price of a new Kindle (I traded in an old piece of junk that I got for like $10 on eBay). The trade-in device doesn't even have to work to get the discount; even if it's broken they'll give you a $5 credit for it.
They don't allow trade-ins on refurbished Kindles, however, just new ones. Either way both options are a good way to avoid paying full price for the Kindle Oasis.