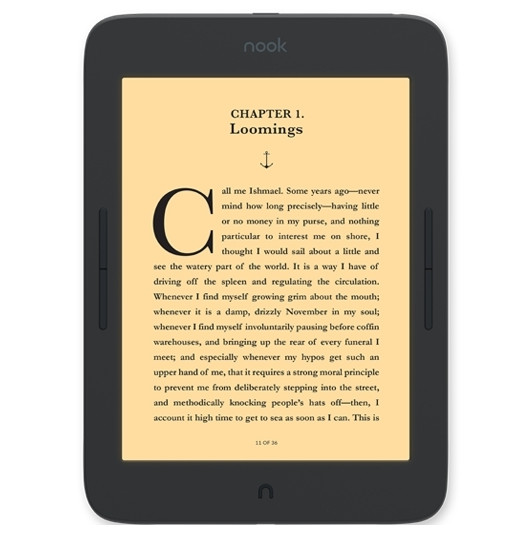 Barnes and Noble is currently running a sale on the 7.8-inch Nook Glowlight Plus, and they also have a bunch of Nook accessories on sale for 50% off.
In fact they have over 200 Nook accessories available for half price. Many of the accessories are for older Nooks, including the discontinued Nook tablets and Samsung tablets. Some of the older covers are really cheap, under $10.
The Nook Glowlight Plus is marked down to $169 from the regular price of $199.
The Nook Glowlight Plus was released last year. It's the first Nook to come with a 7.8-inch E Ink screen. It has a frontlight with warm color adjustment, 8GB of storage space, and it's waterproof. The device supports ePub and PDF formats, including Adobe DRM.
See my Nook Glowlight Plus review for more details about the device.
I don't know how long the sale will last so if you want a new Nook or some Nook accessories take advantage of the lower prices while you can.
Barnes and Noble also has this list of ebooks on sale for 99 cents each. The deal runs through the end of August.