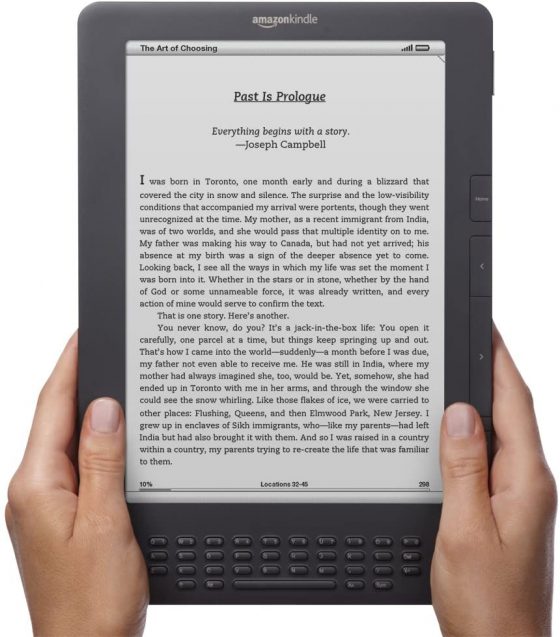 Here's something unexpected. For some bizarre reason Amazon has started taking orders for the 9.7-inch Kindle DX once again.
You read that right. You can order a Kindle DX from Amazon in new condition for $199 with free shipping. It's expected to be in stock on September 29th.
The product page for the Kindle DX has a banner at the top saying I last purchased this item on July 1st, 2010.
That goes to show just how old the Kindle DX is. Amazon discontinued it many years ago and never released a replacement, despite the fact that many people would love to have a large-screen Kindle again.
The Kindle DX is so old it doesn't even have Wi-Fi. But it does have free 3G wireless. It also lacks common features like a touchscreen and a frontlight. And the software is so old it doesn't support many of the new Kindle software features, like the ability to sideload your own font choices.
So why is Amazon suddenly selling the Kindle DX again? It's not unusual for them to sell older Kindles occasionally, but selling such an old model new is highly unusual. They haven't sold the Kindle 3 in many years and it came out after the DX.
They must've found a box of old Kindle DX's laying around somewhere. I'd be concerned about the battery being any good at this point, but you can always return the DX to Amazon if there are any problems.
The Kindle DX originally sold for $479 so $199 is quite the bargain if you don't mind having a Kindle that's 10 years old. Even I'm tempted to buy one at that price, but then I realize I already have a better large screen Kindle in the form of the Onyx Note2 with the Kindle app.
via: MobileRead