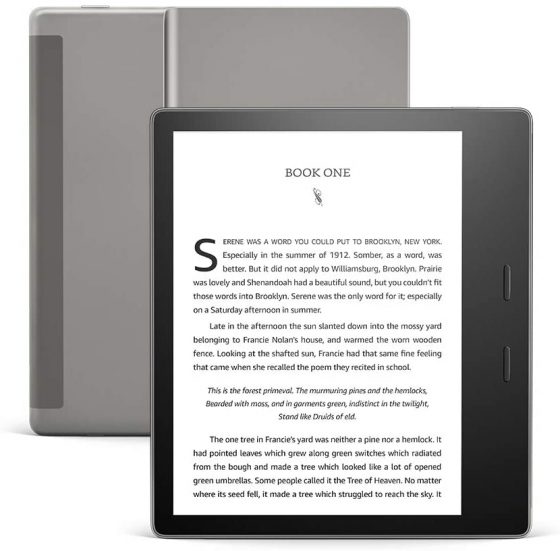 Amazon has released another software update for their lineup of Kindle e-readers, which they've been doing every couple of months lately.
The last update was primarily for the Kindle Paperwhite 3 to bring it up to the same level as current models. This new update adds a few new features, but nothing particularly exciting.
They've added a new filter to show ebooks that you've borrowed from public libraries, and now homescreen recommendations show Prime and Kindle Unlimited badges to easily tell which titles you can borrow for free (if you have Home Screen View turned off in Settings you won't see the recommendations).
They also moved the official Kindle User Guide to the Help menu in Settings.
The new firmware version is 5.13.3. It's available for all models dating back to the Kindle Voyage that was released in 2014, including the Kindle Paperwhite 3 (it's good to see it getting regular updates again after an 8 month hiatus).
Like usual you can wait for the new update to download over Wi-Fi and install automatically on your Kindle over the coming weeks, or you can install it manually whenever you'd like. The update files are available to download for each model on Amazon's official Kindle Software Updates Page.
Here are the release notes for the Kindle 5.13.3 software update:
Version 5.13.3 – October 2020

Here's what's new:

Public Library filter: You can filter your library to show public library books.

Kindle User Guide: The Kindle User Guide moved to the Help menu in Settings. Your old guides are saved to a User Guides folder at the end of your Library.

Kindle Unlimited / Prime Badging on Home: Subscribers can see which books from their home recommendations can be borrowed for free from Kindle Unlimited or Prime Reading.

Performance improvements, bug fixes, and other general enhancements.