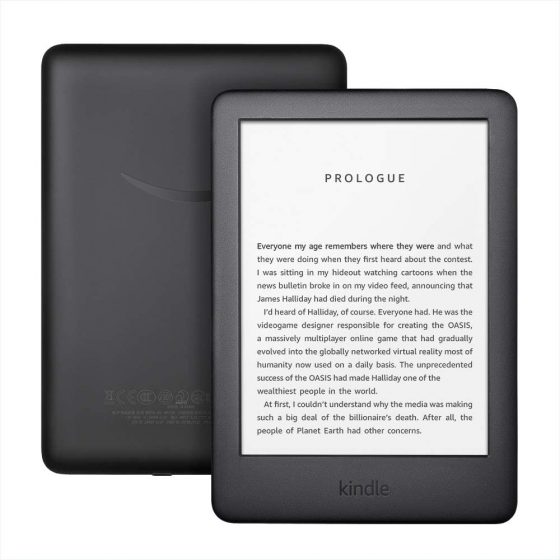 Woot is running a sale today on a couple of Amazon devices. It's another one of their 1-day sales and is only valid for December 21st, 2020.
During the sale you can get the latest entry-level Kindle for only $39 at Woot. The only catch is it's not new; like usual the Kindles on Woot are listed as refurbished.
They have both white and black versions available, and they come with a 90-day Woot warranty.
This is the new Kindle with a frontlight that Amazon released last year. It has a 6-inch E Ink screen with lower resolution than the Paperwhite and Oasis. It normally sells for $89 new so being able to get one for $39 is a pretty good deal. See my 2019 Kindle review for more information about the device and to see it in action.
It's kind of unusual to see Woot offering a current Kindle at such a low price, but they are refurbished and I have a feeling Amazon is going to replace this model in early 2021.
Woot also has the 2017 Fire HD 10 tablet available as part of the same deal for $59-$69. They're refurbished as well but that's a good price for a 10-inch tablet with decent resolution, much better than Amazon's 7 and 8-inch models.
$39 Kindle Deal at Woot – 12/21 only