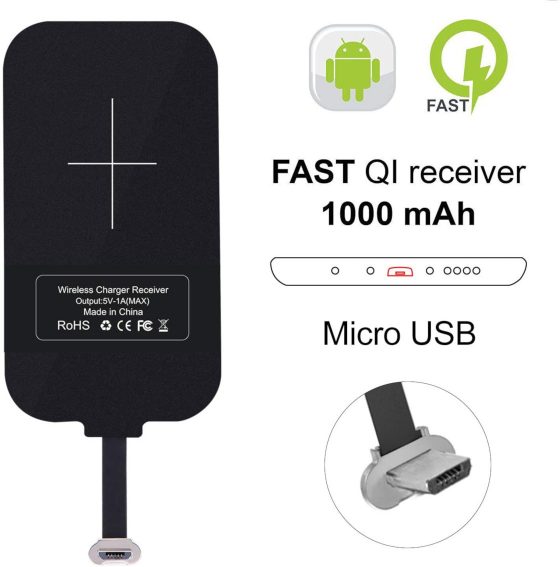 I saw a post on Reddit the other day about how someone added wireless charging to their Kindle Paperwhite and I thought it was a pretty interesting workaround.
It doesn't require any technical work and only costs a few bucks. Looking over some of the reviews at Amazon this is something that has worked for a long time, but I just never knew it was an option before.
Basically all you have to do is plug a Qi wireless charging patch into the Kindle's USB port and then stick the patch onto the back of the Kindle and tuck it inside a case so you don't have to mess with plugging it in every time you need to charge the battery.
The plug is small enough not to stick out and the charging receiver is flat enough to sit behind a Kindle in a case (although it might be a tight fit with some cases).
Of course you'll need a Qi wireless charger as well if you don't already have one for another device.
I haven't tried this myself since I tend not to use cases with Kindles, and I'm not sure if it would work very well with the Oasis's unusual design, but it looks like an easy way to add wireless charging to other Kindle models.
Search the word "kindle" on the page for the charging patch linked above and you'll find a bunch of positive customer reviews saying it works well with Kindles. In the Reddit post there's a link to a cheaper charger but it has worse reviews so you might want to shop around for the best option.
If you decide to try this make sure the orientation of the plug on your Kindle matches the charger. I'm not sure if all Kindles have the plug oriented with the narrow side up or not.